Fundraising
Fundraise for any cause with GivenGain
We're excited to announce that the Generali Milano Marathon 2020 has partnered with the GivenGain Foundation, a global online fundraising platform, to offer participants the chance to make a difference. You can make your Milano Marathon even more meaningful by raising money for a charity close to your heart. Get started today – it's fun, free and easy!
Training Program
MyMarathon

MyMarathon is the training program invented by RCS Sport/RCS Active Team and Julia Jones – writer, coach, life explorer – and coordinated by her, thought for and dedicated to all the runners (male and female) who want to run the Generali Milano Marathon. This program is unique and is based on original training techniques. Last year, all the participants of MyMarathon who have accomplished the training plan have crossed the finish line of the Generali Milano Marathon.
How does it work?
Reserved for the first 100 runners who join
2 categories: "My first 42 km" and "Best of my 42 km"
Duration of 14 weeks (beginning January 1st)
4/5 weekly workouts
Training schedules and remote assistance, interacting via Facebook Group and the Training Peaks app
Exclusive benefits: special gadgets in addition to the standard ones of Generali Milano Marathon, preferential lane for bib number pick-up, private changing room, etc.
If you have already registered for the Generali Milano Marathon, but you are also interested in MyMarathon write an e-mail to mymarathon@milanomarathon.it and we will explain how you can join the program!

TRAININGS' START

Trainings will officially start on 1st January 2020. Registrations are open till 10th January 2020.

A "DIGITAL" PROGRAM

MyMarathon trainings are handled through an APP that allows to be indipendent anywhere you are as far as the trainings are concerned, despite having a trainer available remotely. At your disposal there is also a Facebook page through which Julia Jones can answer to questions, the participants can interact and on which they will find a new tutorial about the exercises every week.
MEETINGS IN MILAN

Meetings with "Special Speakers" on running and marathon issues will be organised in Milan.
These meetings will be formative but above all motivational in order to help the participants to run and complete the Generali Milano Marathon.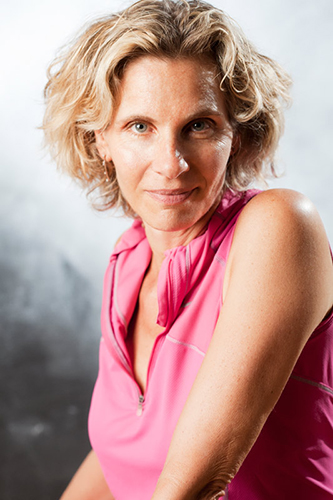 Writer, trainer and nature lover. Since 1998 she has helped thousands of people to take their chance and achieve their dream to run just a few kilometers or a marathon. She has run 33 marathons, uncountable triathlons of every distance and three Half Ironman. From 1995 she has a monthly column of the magazine Correre. She has written many articles for Running Times, Runner's World Online (USA), La Gazzetta dello Sport, Donna Moderna, Glamour, Cosmopolitan. She has written the book "Correre al femminile" to inspire women to launch themselves and stay active. She has invented "Il Corso di Corsa", the original training program for running beginners….and many other things….